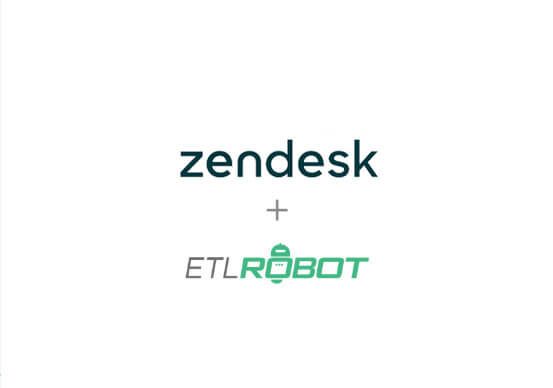 About
Zendesk Chat is a live chat platform for customer engagement. A chat widget is installed on your website so customers can talk or message with live agents in realtime. Additionally, agents can also proactively reach out to customers while on the website. Zendesk Chat also offers an integrated AI-powered chatbot to automate simple, time-consuming tasks and provide your agents a helping hand.
How the Zendesk Support ETL works:
When you integrate ETLrobot with your Zendesk Chat account you get automatic migrations of the following data to your data warehouse:
Account
Agents
Departments
Chats
Shortcuts
Triggers
Bans
and more…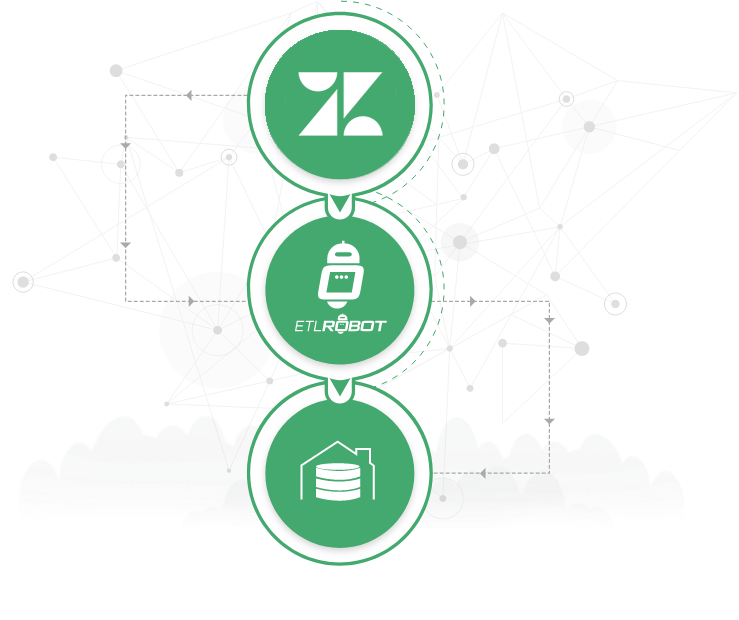 Frequently asked questions
What are the benefits of using the Zendesk Chat ETLrobot integration?
When you integrate ETLrobot with your Zendesk Chat account, you can receive data about chats, triggers, shortcuts, agents, bans, and more. With this information in your data warehouse you can easily decipher the most common customer questions, most common issues, and where in your product customers need the most help.
What are some deeper insights I can get from the migrated data?
Most common questions, chat duration average/max, chat response time average/max, and customer satisfaction.