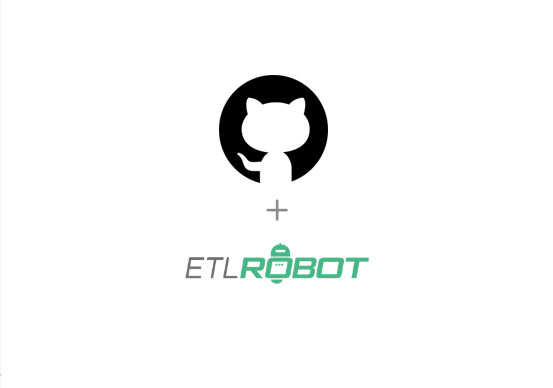 About
Now owned by Microsoft, GitHub was created as a place for developers to meet and share code via repositories. It defines itself as a development platform where you can host and review code as well as provide open source and business applications. It's also a place where you can manage your own projects and build software with the help of over 40 million developers who use the site. The GitHub community provides limited statistics about each repository.
How the Github ETL Works
To get comprehensive information from your GitHub account, integrate it with ETLrobot. You'll be able to learn more about collaborators, assignees, issues, reviews, comments, and more. Leverage the detailed data to better understand software engineer performance and code quality. You can even use the integration to further other software development projects you may be working on as a developer.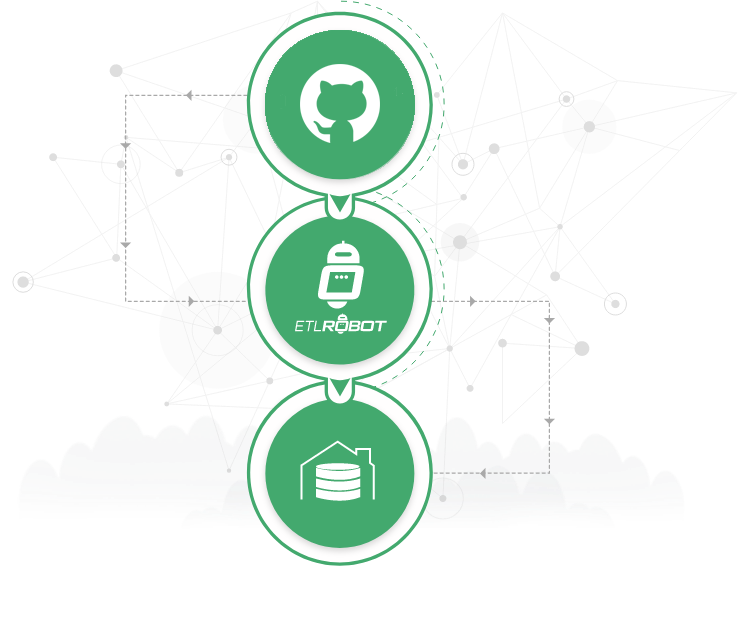 Frequently asked questions
How do I connect my Github account with ETLrobot?
Integrating Github and ETLrobot is as simple as completing a login process that allows ETLrobot to have access to your Github account for data transfer.
What type of data will ETLrobot access?
ETLrobot can work with all types of data found in your Github account, including information about code, collaborators, comments, and project performance.
What can this integration help me with?
From software engineer performance to software development project analysis, ETLrobot can help you structure data available on Github in new ways for new insights.
How do I know my Github data is secure?
Data is not stored on ETLrobot servers but instead lives in your data warehouse. Also, ETLrobot uses numerous layers of security, including encryption.