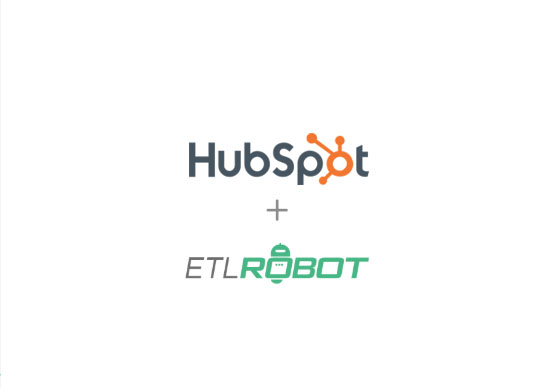 About
Hubspot is a marketing automation Saas that provides inbound marketing, sales, customer service, and CRM software. The company offers a free plan that makes it ideal for small- and medium-sized businesses as well as startups. The all-in-one solution can help companies gather leads and contacts as well as begin their marketing campaigns. It's a cloud-based marketing and sales platform that helps oversee the complete marketing program. Simultaneously, they can use the platform to manage sales and support the needs of existing customers.
How the Hubspot ETL Works
When you use ETLrobot with your Hubspot account, you'll be able to extract a variety of data about companies, contacts and contact lists, campaigns, deals, email events, engagements, forms, owners, workflows, and more. Having this information in your data warehouse gives you a deeper understanding of your customers, sales pipelines, and other business needs. You'll see if those customers are engaged or churning.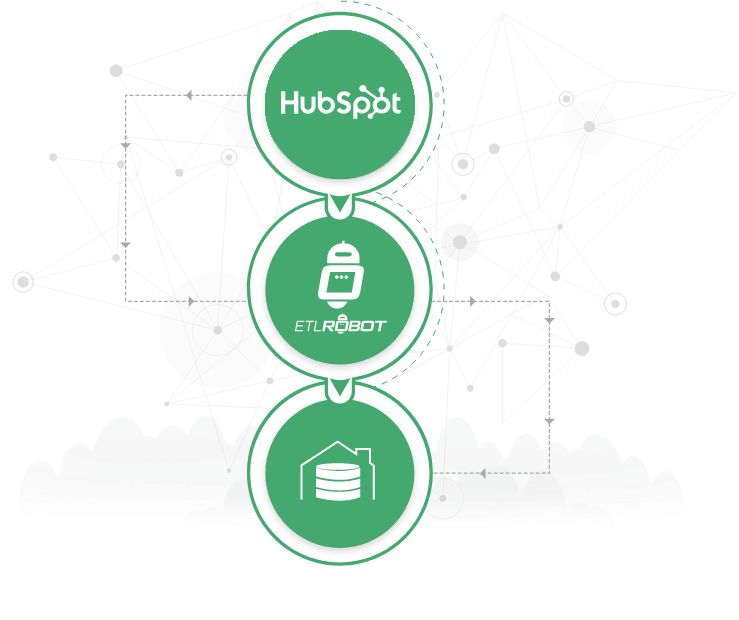 Frequently asked questions
Why use the Hubspot ETL?
There are tremendous time and money savings by moving all your Hubspot data into a data warehouse where ETLrobot can structure the data and identify new insights from that information along with further integration with other data already housed in the data warehouse.
What other benefits can I get from integrating Hubspot data with ETLrobot?
You'll be able to address and solve two ongoing data analytics issues, which are outdated and duplicate data as well as missing data points. Both issues disappear thanks to the powerful structuring capabilities of ETLrobot.
How can I use this integration to meet business goals?
Integrating your Hubspot data with other marketing data removes any silos that might have existed between departments and channels. Plus, you'll be able to see how much you spend on advertising campaigns comes back to you as a return from specific call-to-action tactics you've included in those campaigns. The data insights will also help you improve ROI by identifying the most effective marketing channels for your business.
Is my Hubspot data secure?
Yes, ETLrobot uses multiple layers of security, including encryption, to protect your data. Also, your data is not stored on ETLrobot servers to optimize privacy.