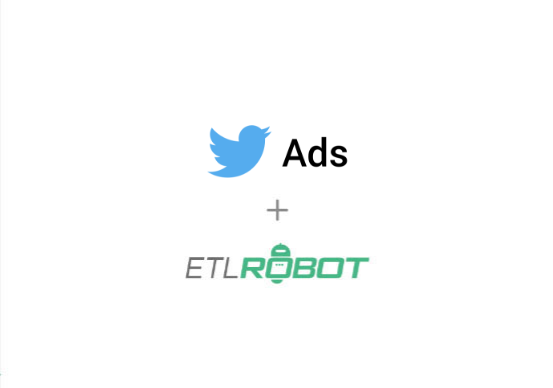 Advertising on Twitter enables you to promote individual tweets or entire campaigns dedicated to specific objectives. Businesses can choose between eight different objectives — including app installs, video views, and website conversions — and set audience targeting criteria for each ad campaign they create. Twitter is a great marketing channel for driving traffic and generating leads. In fact, 63% of Twitter users follow small businesses — it's no wonder that companies can see actual growth from this platform.
How the Twitter Ads ETL works:
When you integrate ETLrobot with your Twitter Ads account you get automatic migrations of the following data to your data warehouse:
Accounts
Campaigns
Account Media
Advertiser Business Categories
App Lists
Asynchronous Analytics
Authenticated User Access
Bidding Rules
Content Categories
Synchronous Analytics
Tweets
… and much more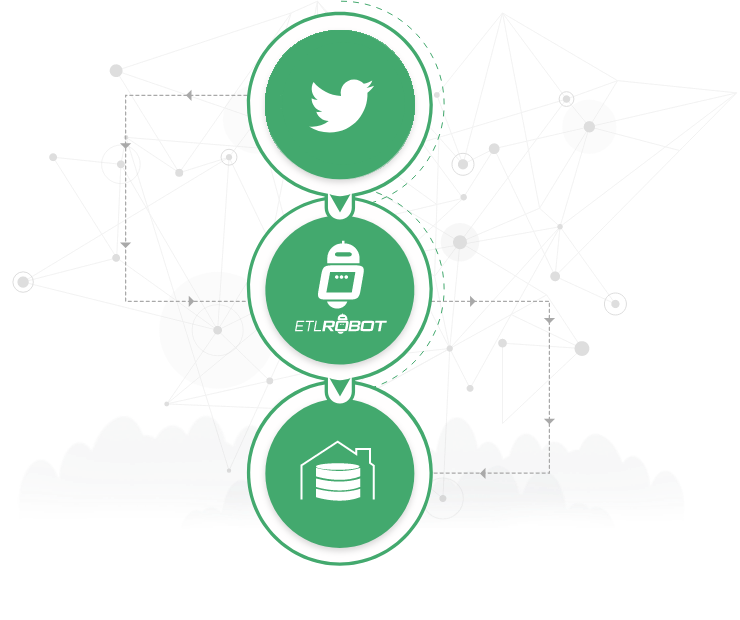 Frequently asked questions
What are the benefits of using the Twitter Ads ETLrobot integration?
Accessing these insights from within your data warehouse can uncover additional patterns and understanding about what users are searching for and how certain keywords and ad content generate more action than others.
What are some deeper insights I can get from the migrated data?
Ad clicks, CTR (click through rate), conversion rate, CPA (cost per action), average CPC (cost per click), impressions, retweets, ad spend, and more.