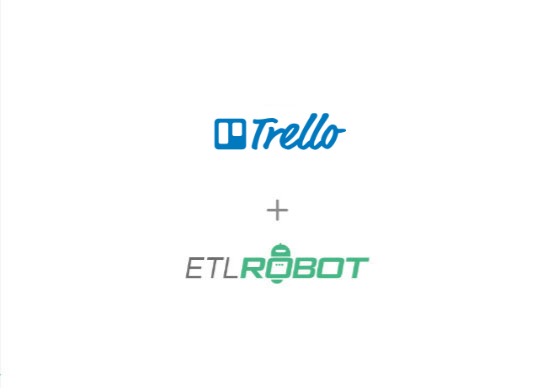 Trello is a collaboration tool that organizes your projects into boards. In one glance, Trello tells you what's being worked on, who's working on what, and where something is in a process. Trello is often used for agile projects (kanban or scrum).
How the Trello ETL works:
When you integrate ETLrobot with your Trello account you get automatic migrations of the following data to your data warehouse:
Organizations
Members
Boards
Actions
Board Actions
Lists
Cards
Checklists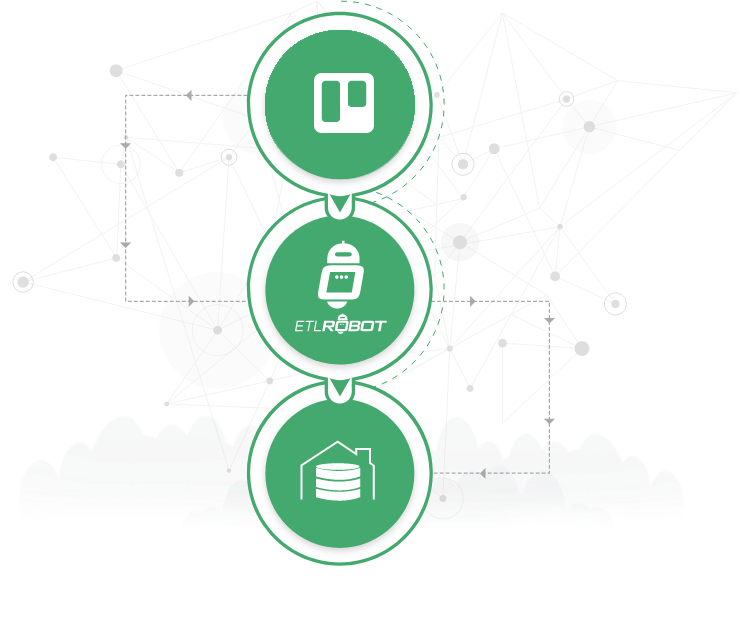 Frequently asked questions
What are the benefits of using the Trello ETLrobot integration?
With the Trello data in your data warehouse you have access to all the projects, cards, tasks, and checklists.
What are some deeper insights I can get from the migrated data?
Task deployments, team contributors, project overruns, and more…