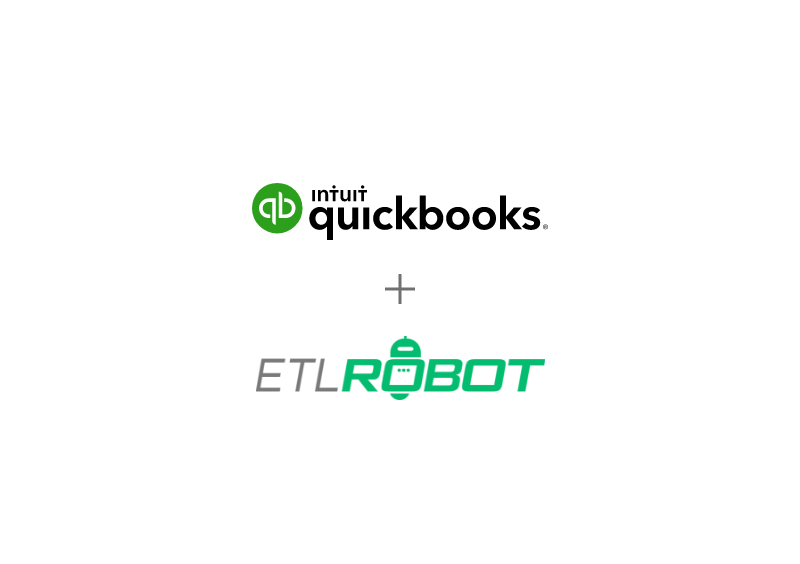 About
QuickBooks Online is one of the leading cloud based financial management software systems. It's designed to slash the time you spend managing your business finances by helping you with general accounting tasks.
How the Quickbooks Online ETL works:
When you integrate ETLrobot with your Quickbooks Online account you get automatic migrations of the following data to your data warehouse:
Accounts
Bills
Budgets
Customers
Invoices
Journal Entries
Payments
Purchase Orders
Vendors
and more…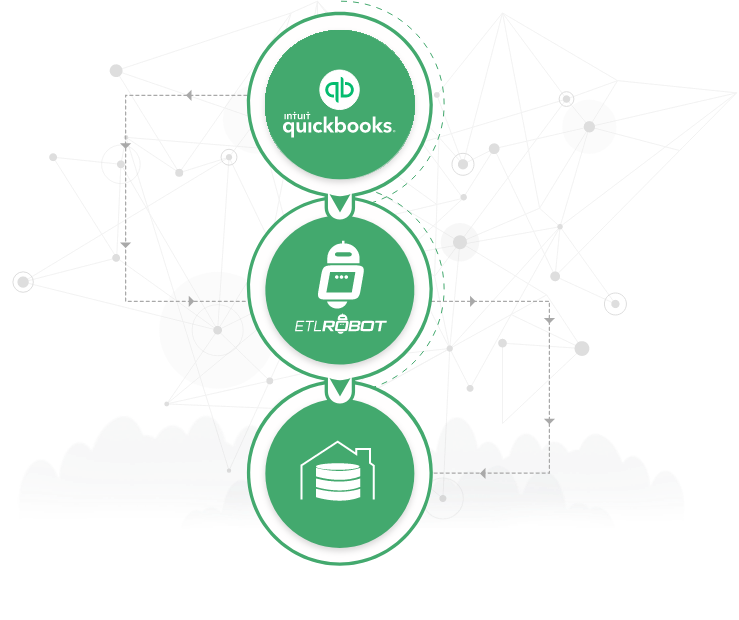 Frequently asked questions
What are the benefits of using the Quickbooks Online ETLrobot integration?
With ETLrobot you capture all the details needed to deep dive into your Quickbooks data and retain the data in perpetuity.
What are some deeper insights I can get from the migrated data?
With all your Quickbooks data in your data warehouse, you can track and report on all financial data over time, conduct trend analysis, and compare costs against your sales and marketing efforts.