Microsoft Advertising (Formerly known as Bing Ads)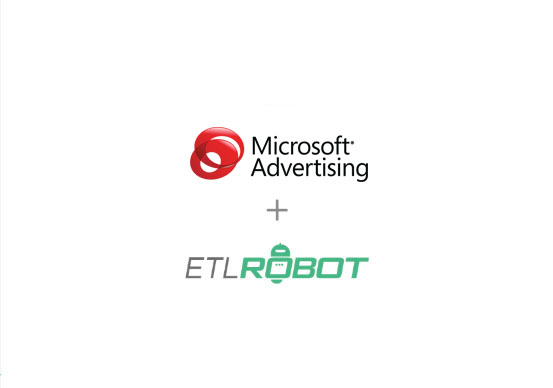 About
Microsoft Advertising ads are similar to Google's AdWords as they are paid search ads. As of January 2020, In the United States, Microsoft Ads account for slightly over 25% of paid search ads. By running ads on the Bing search engine, you can create bids that are based on specific keywords. You only pay the designated bid amount when each visitor clicks on an ad and goes to your website. Since Bing provides an image search as part of its search engine, it can be beneficial to open a Bing Ads account for the growing interest in visual searches.
How the Bing Ads ETL Works
When you integrate ETLrobot with your Bing Ads account, you get more data about ad users and ad campaigns. Accessing these insights from within your data warehouse can uncover additional patterns and understanding about what users are searching for and how certain keywords and ad content generate more action than others.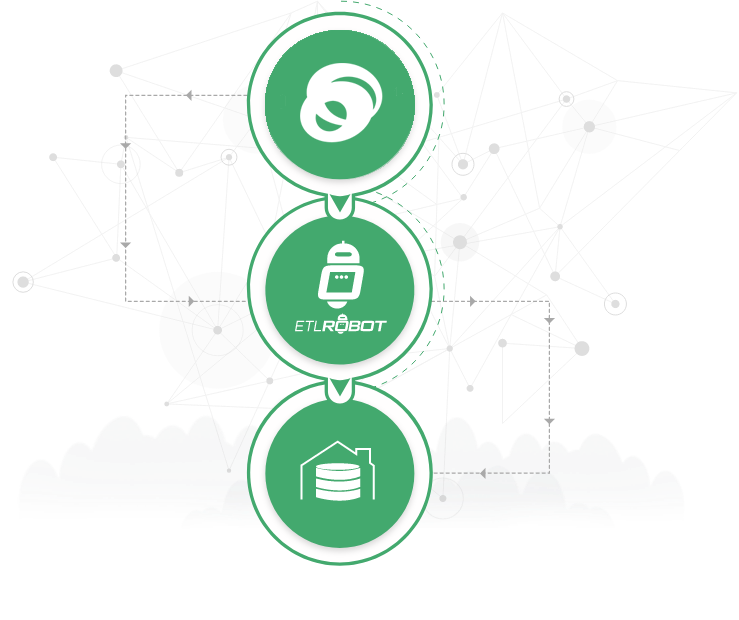 Frequently asked questions
How can using Bing Ads and ETLrobot together improve my ad campaign results?
Having structured data from unstructured sources like ad reports, campaigns, and user analytics can direct how you should modify your ad campaigns, revise keyword lists, and improve visual or written content for each Bing ad.
How do I integrate my Bing Ads account with ETLrobot?
With your ETLrobot, you simply let it know you want it to log in to your Bing Ads account and then you provide that access through a few clicks.
How can ETLrobot help me understand my audience?
ETLrobot can uncover patterns in how your audience responds to your Bing Ads, including if they click on a particular ad campaign, when, and which keywords were associated with those clicks.
How do I see metrics from my Bing Ads reports?
All the information you need from your Bing Ads will still be in your own data warehouse. ETLrobot has just organized the data to help you see audience behaviors and interests around certain keyword searches to improve your Bing Ads performance rate.