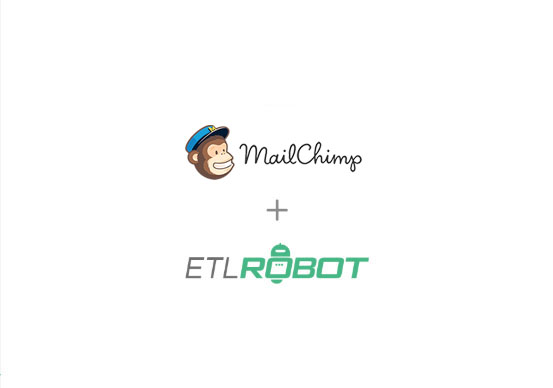 About
MailChimp offers an all-in-one marketing platform with a wide range of planning, formatting, designing, and publishing tools for your business, brand, and audience. You can use the marketing platform to create emails, postcards, websites, automations, and more for your external and internal audiences. Mailchimp also offers many analytics tools to help you understand how your campaign performed, including opens, clicks and which items were clicked, and audience demographics.
How the MailChimp ETL Works
When you integrate ETLrobot with your Mailchimp account you get automatic migrations of the following data to your data warehouse:
Campaigns
Automations
Email Activity
Lists (audiences)
List Members
List Segments
List Segment Members
Unsubscribes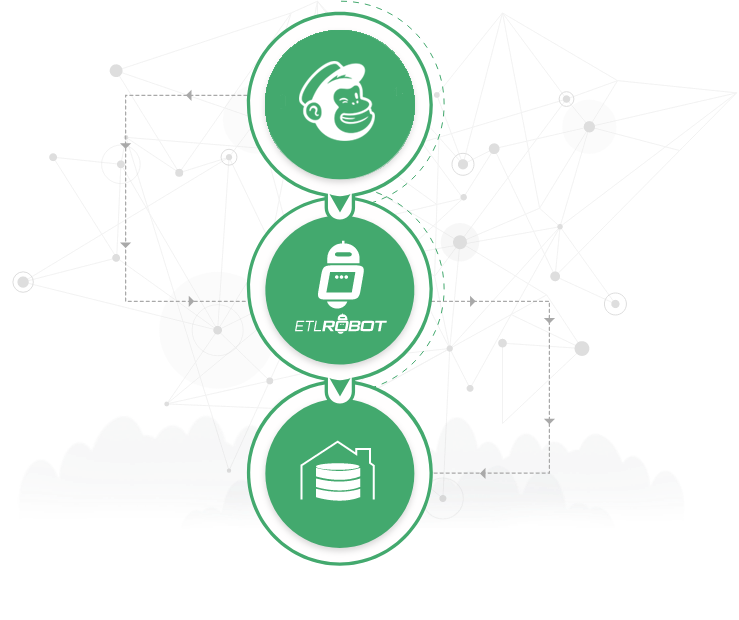 Frequently asked questions
What are the benefits of using the Mailchimp ETLrobot integration?
Accessing such detailed information from within your data warehouse can help drive greater engagement among your audiences, direct changes to your branding and content, and improve your ROI.
What are some deeper insights I can get from the migrated data?
Open rates, click rates, unsubscribe counts, user locations, which emails are working better, and more.