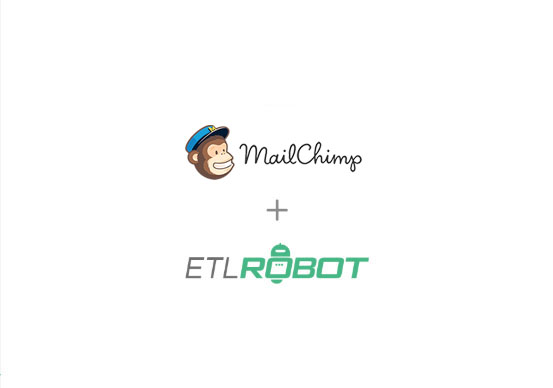 About
MailChimp offers an all-in-one marketing platform with a wide range of planning, formatting, designing, and publishing tools for your business, brand, and audience. You can use the marketing platform to create emails, postcards, websites, automations, and more for your external and internal audiences. Mailchimp also offers many analytics tools to help you understand how your campaign performed, including opens, clicks and which items were clicked, and audience demographics.
How the MailChimp ETL Works
When you integrate ETLrobot with your MailChimp account, you can gain deeper insights about your campaigns, users and user behavior, brand impressions, and overall marketing performance. Accessing such detailed information from within your data warehouse can help drive greater engagement among your audiences, direct changes to your branding and content, and improve your ROI.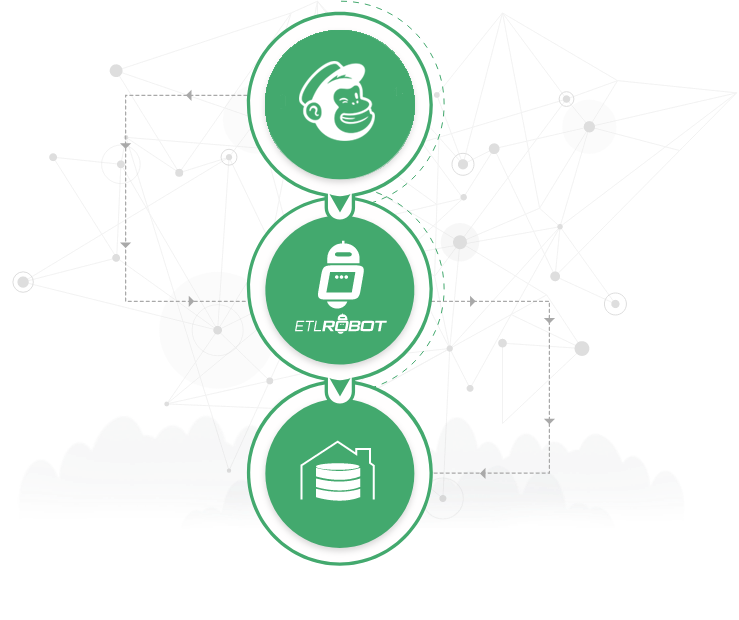 Frequently asked questions
How can using MailChimp and ETLrobot together improve my marketing efforts?
Having structured data from unstructured sources like email campaigns and user open and click reports tell you when to make changes to campaigns, when to schedule campaigns, and how to segment audiences for more personalized campaigns.
How do I integrate my MailChimp account with ETLrobot?
With your ETLrobot, you simply let it know you want it to log in to your MailChimp account and then you provide that access through a few clicks.
How can ETLrobot help me understand my MailChimp users?
ETLrobot can uncover patterns in user behavior in terms if they open the campaign, click on any links, which links they click on, and what time of day they open that email or other collateral. It will help you understand what type of content engages them so you can make changes to your marketing strategy.
How do I see metrics from my MailChimp reports?
All the information you need from your MailChimp account will still be in your own data warehouse. ETLrobot has structured the data into a format that makes the MailChimp reports easier to understand and query.