Jira Work Management (Jira Core) ETL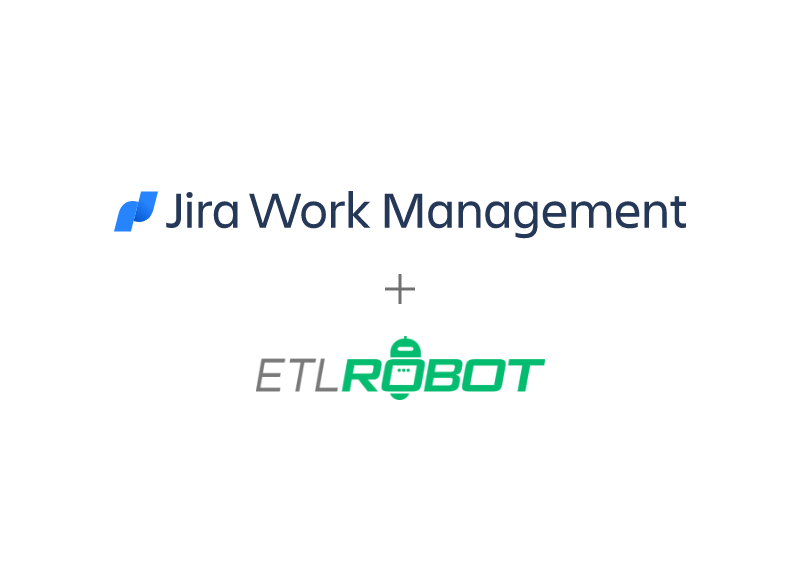 About
Jira Work Management (by Atlassian) is a structured work management tool for organizations to plan and track work across teams (like marketing, HR, finance, operations, design, legal, and sales) and projects within a highly configurable, well-defined framework. Unlike Jira Software, Jira Work Management does not currently have scrum capabilities such as sprints.
How the Jira ETL works:
When you integrate ETLrobot with your Jira Work Management account you get automatic migrations of the following data to your data warehouse:
Projects
Issues
Issue Comments
Resolutions
Users
Project Roles
Worklogs
Change Logs
… and more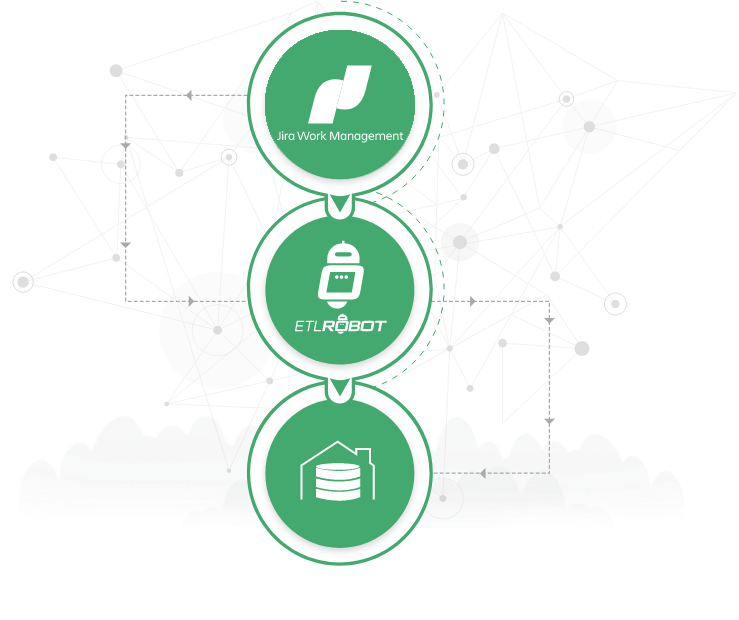 Frequently asked questions
What are the benefits of using the Jira Work Management ETLrobot integration?
With ETLrobot you capture all the details needed to deep dive into your Jira Work Management project data. Use this data to track project timelines, workflows, dependencies across projects and teams.
What are some deeper insights I can get from the migrated data?
Details on every task in project, assignments, dependencies, and progress.