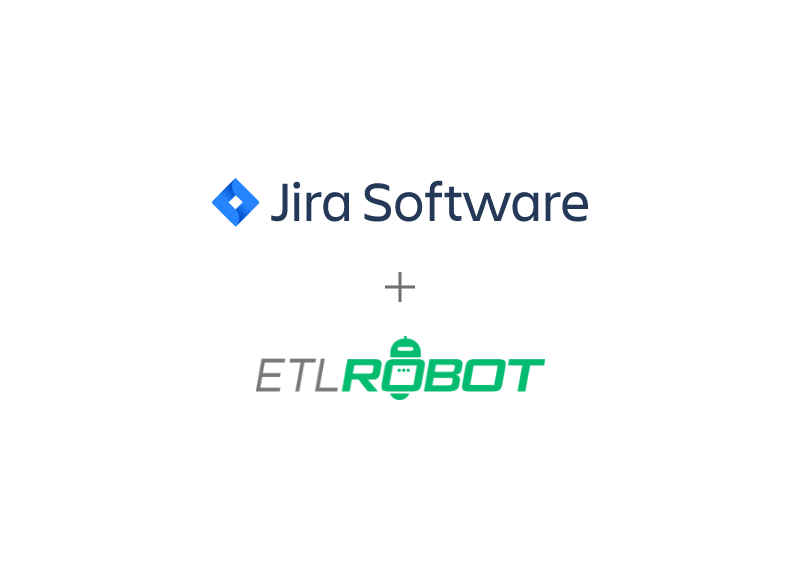 About
Jira Software (by Atlassian) is a mission-critical tool to plan, track, release, and report on work. Jira Software is optimized for software teams who practice agile methodologies and have a need for agile development (scrum or kanban) to track bugs, stories, epics, and other tasks. Jira Software's rich planning features enable your team to flexibly plan in a way that works best for them.
How the Jira ETL works:
When you integrate ETLrobot with your Jira Software account you get automatic migrations of the following data to your data warehouse:
Epics
Projects
Boards
Sprints
Issues
Backlogs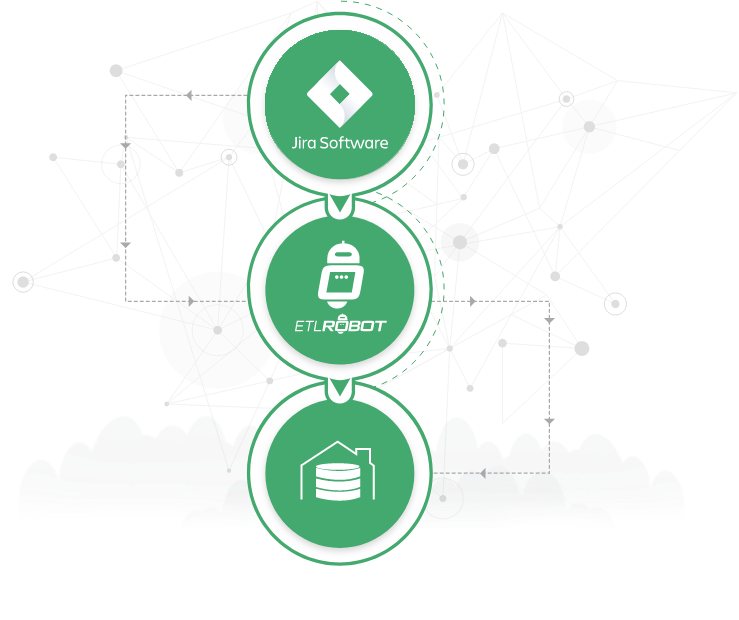 Frequently asked questions
What are the benefits of using the Jira Software ETLrobot integration?
With ETLrobot you capture all the details needed to deep dive into your Jira Software board data. Use this data to track project timelines, developer contribution level, project struggles, and more.
What are some deeper insights I can get from the migrated data?
Details on every task in a sprint, assignments, progress, and developer contribution.