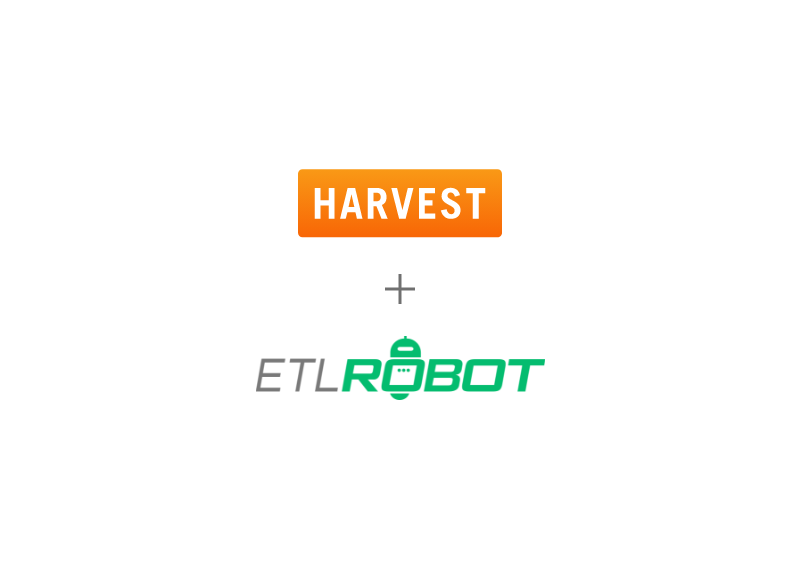 About
Harvest makes it easy to track time and expenses, so you get access to critical data without driving yourself, or your team, crazy. With Harvest you can track time, report and analyze, invoice, track payments, and create team workflows.
How the Harvest ETL works:
When you integrate ETLrobot with your Harvest account you get automatic migrations of the following data to your data warehouse:
Clients
Expenses
Invoices
Projects
Estimates
Tasks
Time Entries
Roles
Users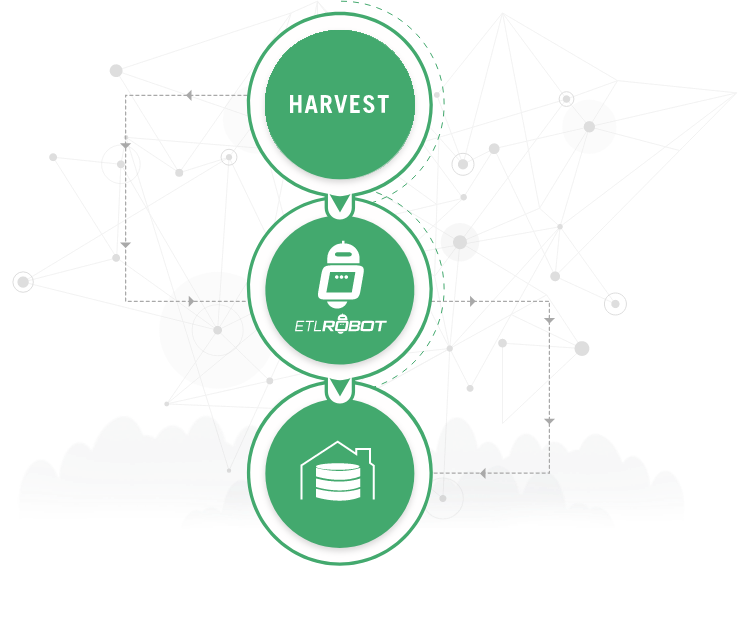 Frequently asked questions
What are the benefits of using the Harvest ETLrobot integration?
With ETLrobot you capture all the details needed to deep dive into your harvest data. Use this data to keep your projects profitables and on track and manage your team's bandwidth.
What are some deeper insights I can get from the migrated data?
Where teams can decrease costs, review past projects for future project planning, team capacity, understand where time is spent for a more focused team support.