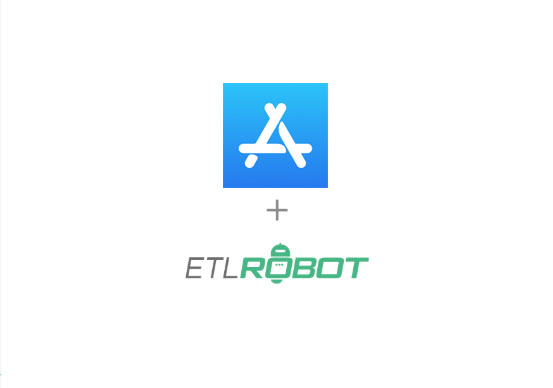 About
Mobile apps are increasingly important business tools. As a result, you'll need to know how well your app is received by users and why. The information can then direct how product developers prioritize new features.
How the Apple App Store ETL Works
When you integrate ETLrobot with your Apple App Store account, you'll get insights on app details and user reviews. You'll discover more about your users as well as what they like and dislike about your app.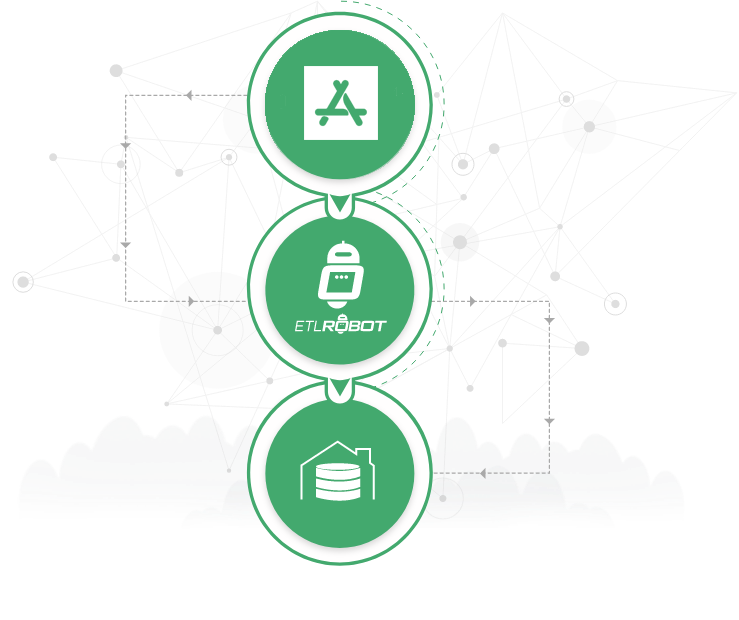 Frequently asked questions
How do I connect my Apple Apps account to ETLrobot?
Log into ETLrobot, click "Integrations," select "Apple Apps," select "Add Account" and expand "Connecting" to get simple instructions.
What can I do with the extracted data?
ETLrobot extracts all the user reviews for your app. With all this information in your database, you can easily group by rankings. Then, you can determine what your users love best and what areas need the most improvement for your app.
Does this integration require coding?
No coding is required to integrate your Apple Apps account with ETLrobot. Instead, it's a matter of a few clicks and easy-to-follow login instructions.