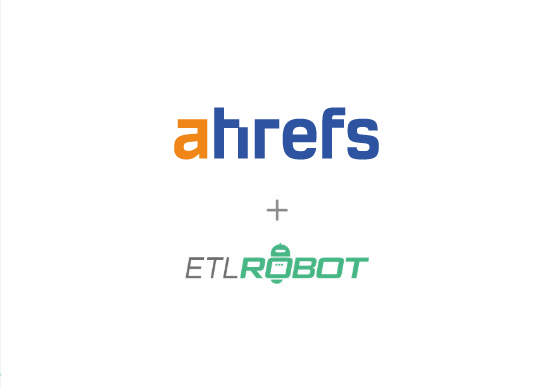 About
Ahrefs , primarily known as a backlink authority checker, is an SEO software suite that contains tools for link building, keyword research, competitor analysis, rank tracking, and site audits. The majority of Ahrefs' features were created with marketers in mind. In a nutshell, Ahrefs is an SEO tool made to assist users in improving their Google results.
How the Ahrefs ETL works
When you integrate ETLrobot with your Ahrefs account you get automatic migrations of the following data to your data warehouse:
Ahrefs Rank
Anchors
Anchors Refdomains
Backlinks
Backlinks New Lost
Backlinks New Lost Counters
Backlinks One Per Domain
Broken Backlinks
Broken Links
Domain Rating
Linked Anchors
Linked Domains
Linked Domains By Type
Metrics
Metrics Extended
Pages
Pages Extended
Pages Info
Positions Metrics
Refdomains
Refdomains By Type
Refdomains New Lost
Refdomains New Lost Counters
Refips
Subscription Info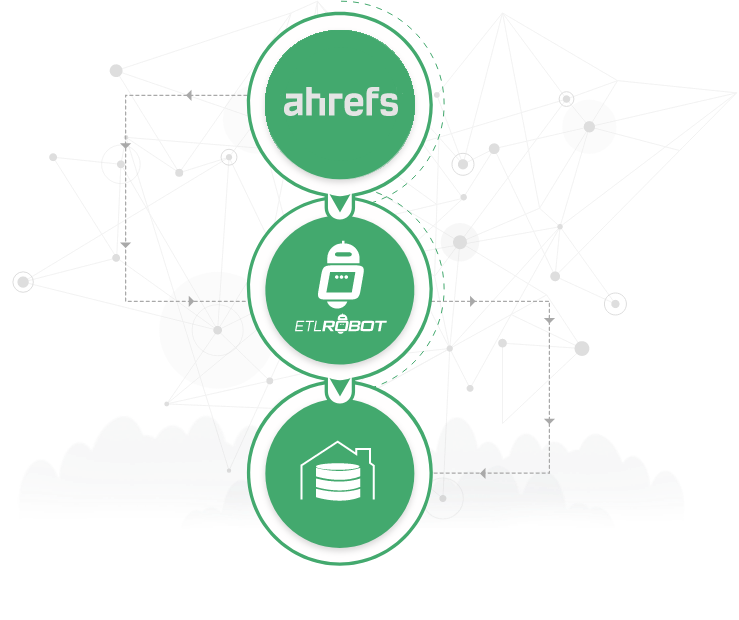 Frequently asked questions
What are the benefits of using the Ahrefs integration?
With all of the Ahrefs data in your data warehouse, you can do keyword research, backlink analysis, rank tracking, and more.
What are some deeper insights I can get from the migrated data?
By analysing all the data obtained from ETLrobot Ahrefs' integration, you can see how much search traffic your competitors get. You can determine which pages drive search traffic to your competitors and what people are searching for on Google. In Google, look for critical SEO issues that are affecting the performance of your website. Estimate the ranking difficulty of any keyword. Find out where your competitors' backlinks came from. Discover your competitors' "linkable assets." Monitor your ranking progress for thousands of keywords. Find hundreds of quality link prospects in seconds and find gaps in your content strategy.